wooden tables, display case, slide projector, wall drawing in pencil, books, paper-m&acircché, threads, dehumidifier, airconditioning, fire extinguisher, smoke detector, temperatur and RH meter

at the Siddhartha Art Gallery, Kathmandu Triennial 2017, curated by Philippe Van Cauteren

The project has been realized in collaboration with the Natural History Museum, London, the generous support of the ifa (Institut für Auslandsbeziehungen), Germany, and Turkish Airlines, Nepal.

One of six volumes with drawings of 'The Birds of Nepal', commissioned by Brian Hodgson between 1830–57, temporarily returns to its place of origin Kathmandu, Nepal after 170 years. Brian Houghton Hodgson, an eminent naturalist, founder of the Himalaya Studies and the British Resident to Kathmandu at the time, commissioned the drawings alongside to his pioneering research on and classification of the birds of Nepal. A group of Nepali artists under the lead of Rajman Singh Chitrakar executed the drawings in close connection to Hodgson's work. These drawings mark the beginning of naturalistic representation in Nepal's history of art.

On the ground floor of the Siddhartha Arts Gallery, one of the appendix volumes to 'The Birds of Nepal' is shown in a display case, turned to a single visible page. The other drawings in the volume are shown as a slide projection on a suspended sheet of Nepali paper hung close to the display case. The machines creating and monitoring the exhibition conditions —temperature, humidity, and light— that were requested in the loan agreement with the Natural History Museum of Britain, are made visible as a part of the sculptural work. A wall–sized drawing in pencil, with imagery sourced from the volume on passerines, that shows the birds as negative spaces is accompanying the book's display. Further there is an installation made of blue silk threads in different hues, to which feathers from Nepali birds are attached. The threads are reaching from floor to ceiling and are hold down by different ornithological field guides to the Indian subcontinent and Nepal produced over the past sixty years following the pioneering work of Hodgson. The feathers attached to the strings are gathered from the streets of Kathmandu. Together, the drawings, the installation, and the display of the book, represent a coexistence of different perspectives, informed by Buddhism, Hinduism, shamanistic beliefs, and a scientifically–informed worldview.

The project addresses implied personal, institutional, and symbolic relationships. The drawings in this book are diverse in style and range from early drawings, where birds were isolated without a background, to late drawings, with stylized natural environments. The drawings act as worksheets, carrying descriptions and measurements. They include not only Hodgson's handwriting, but also those of the draftsmen, some with side–by–side translations. The visible working process imparts a quality of lightness outside of pure documentation, and traces the collaborative relationships that made the drawings a kind of a collective work.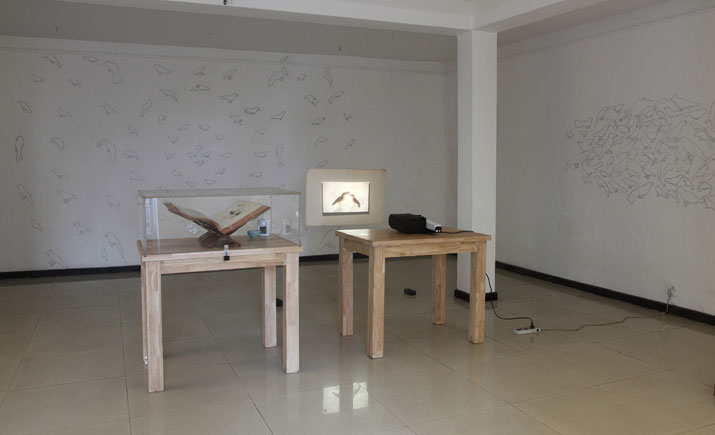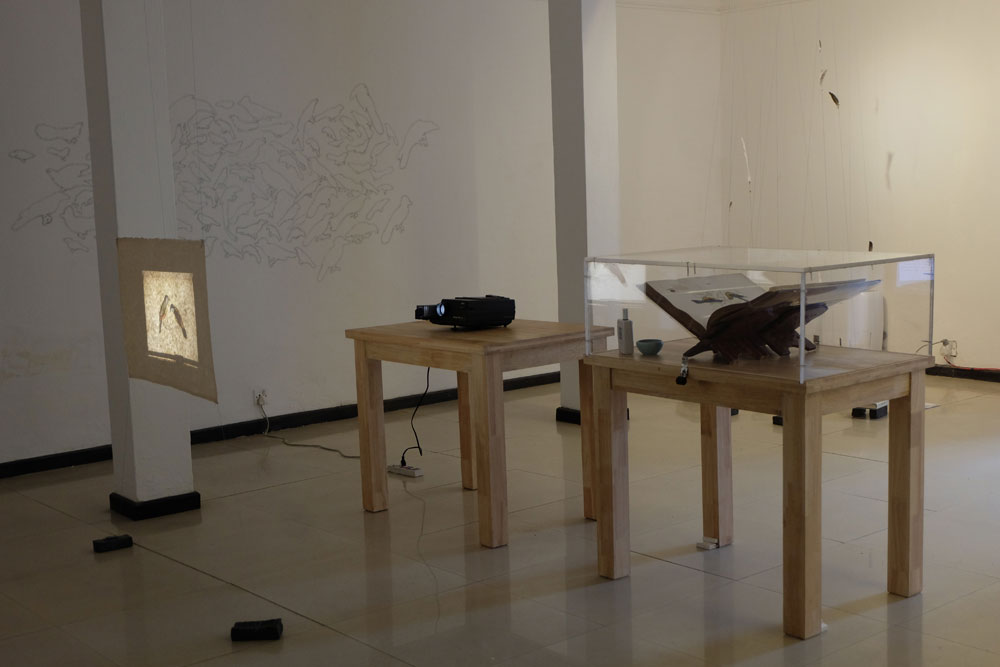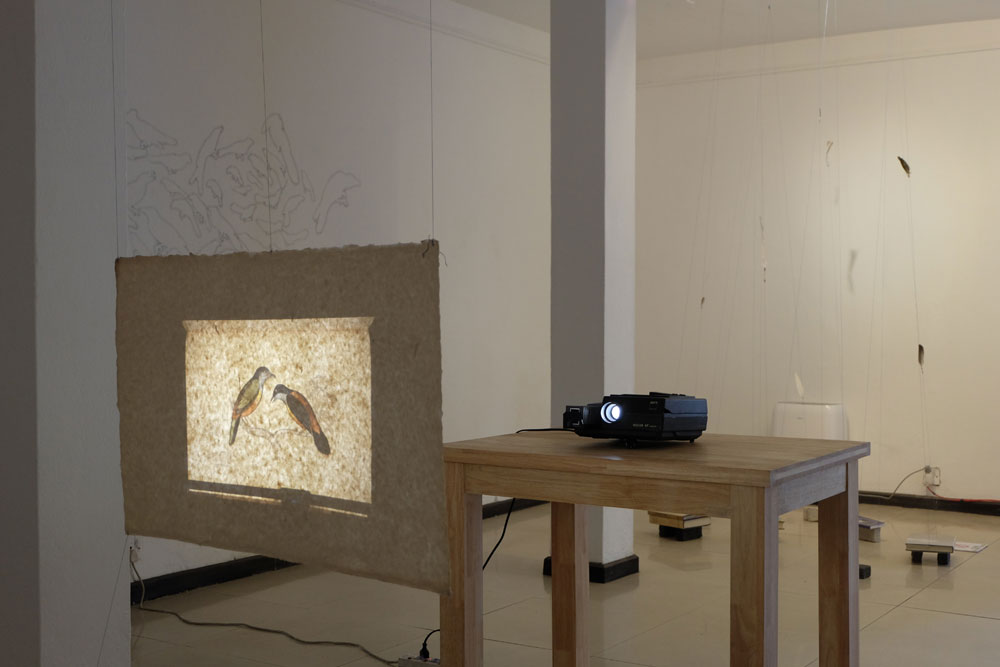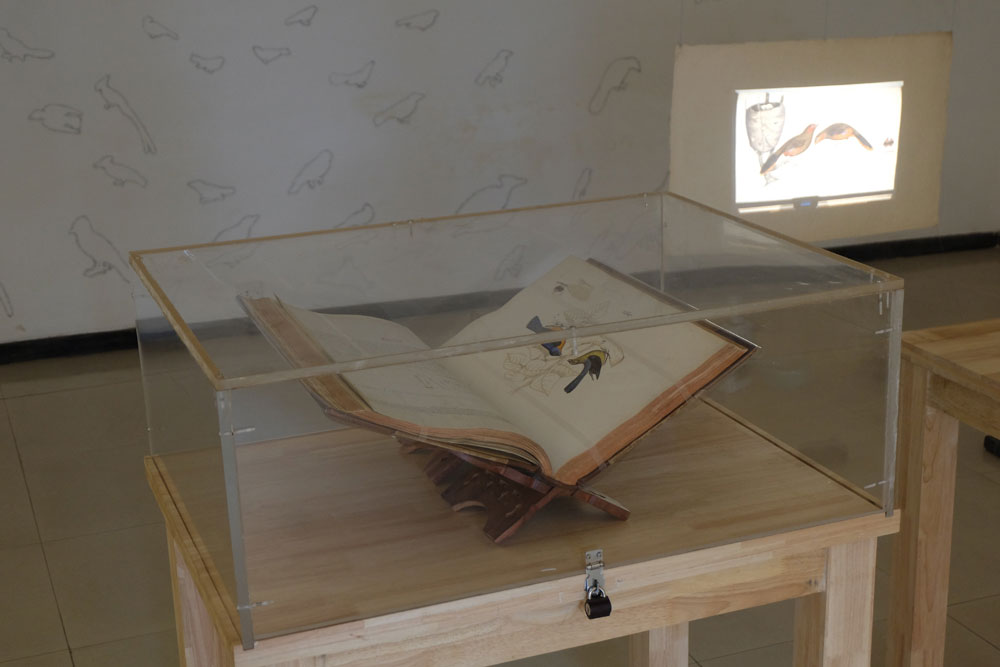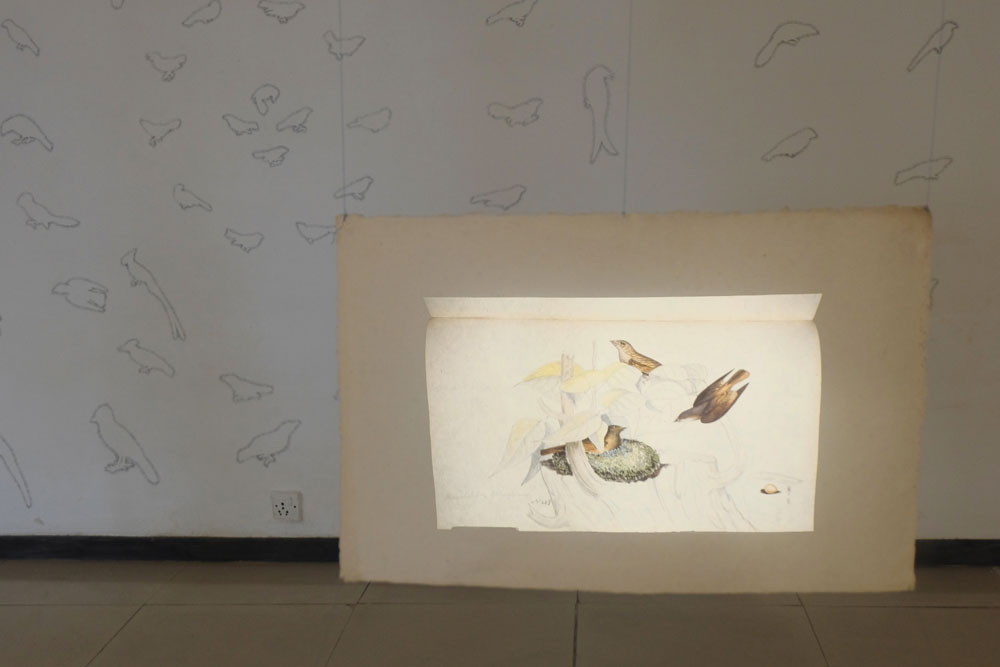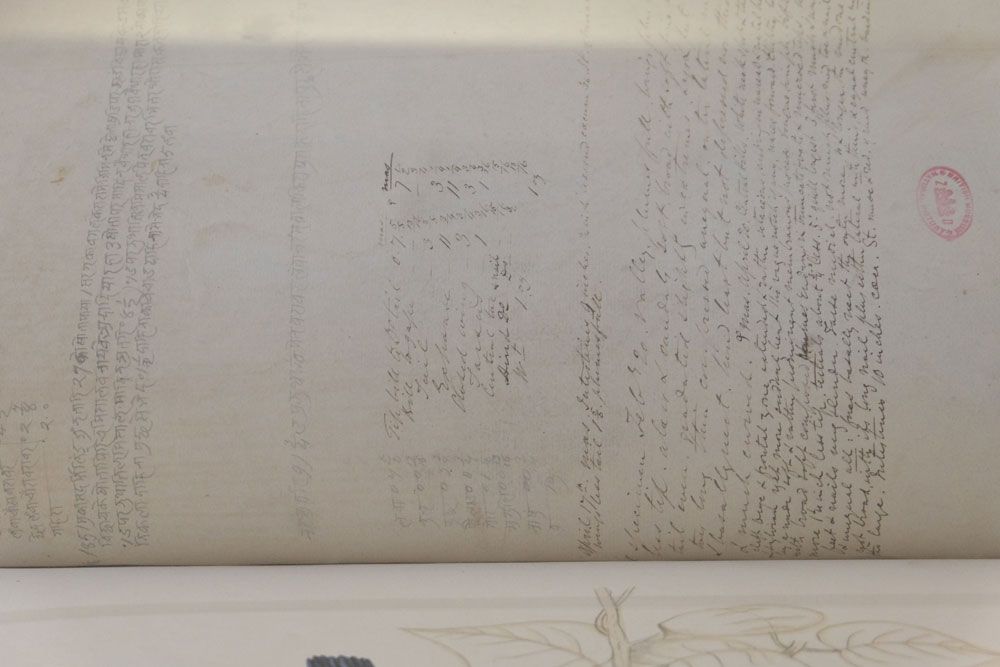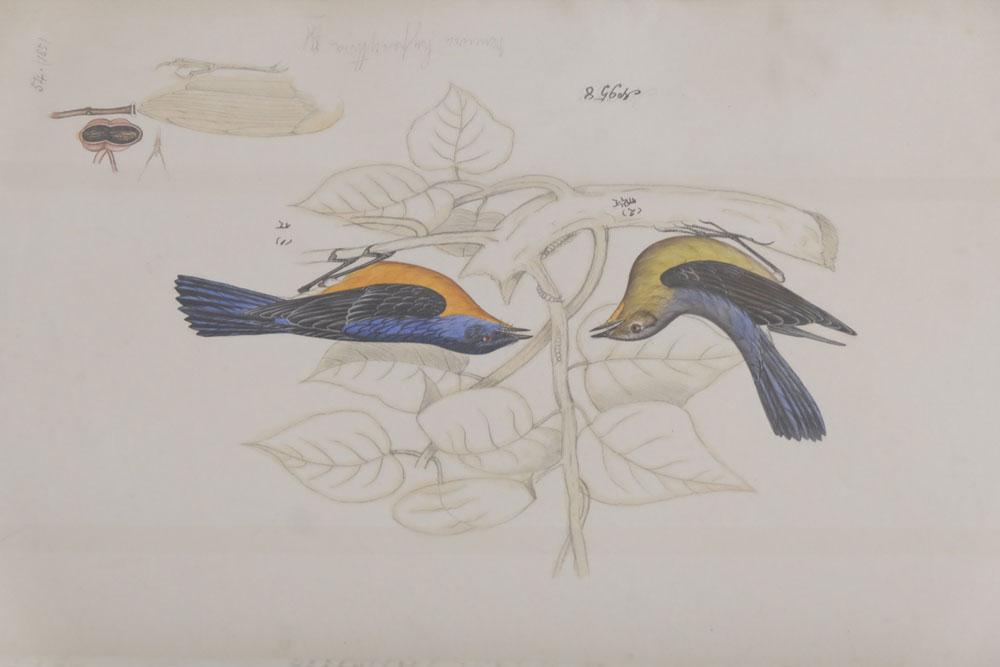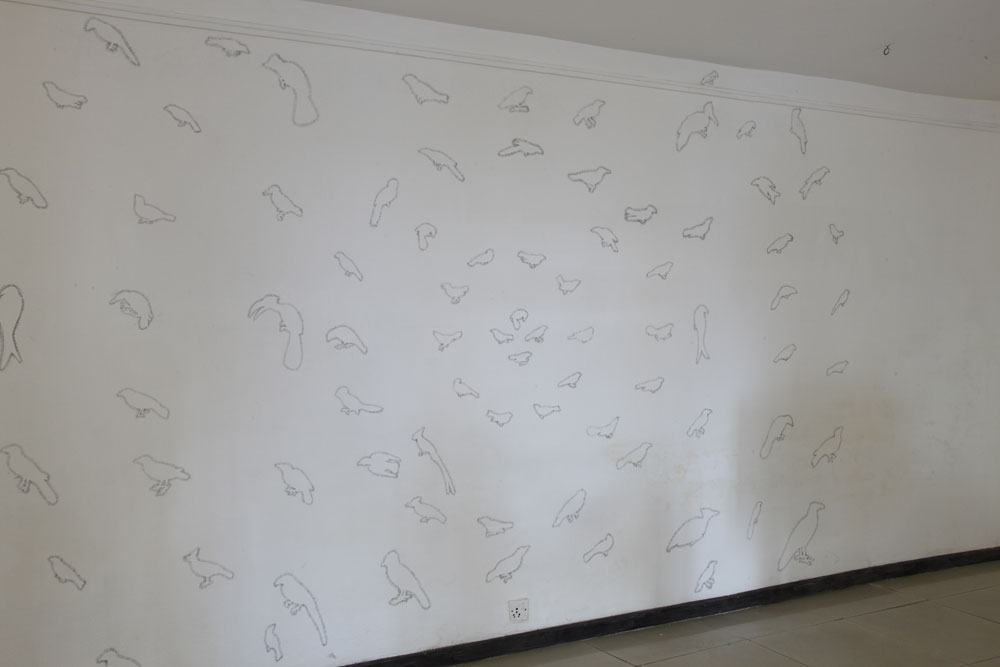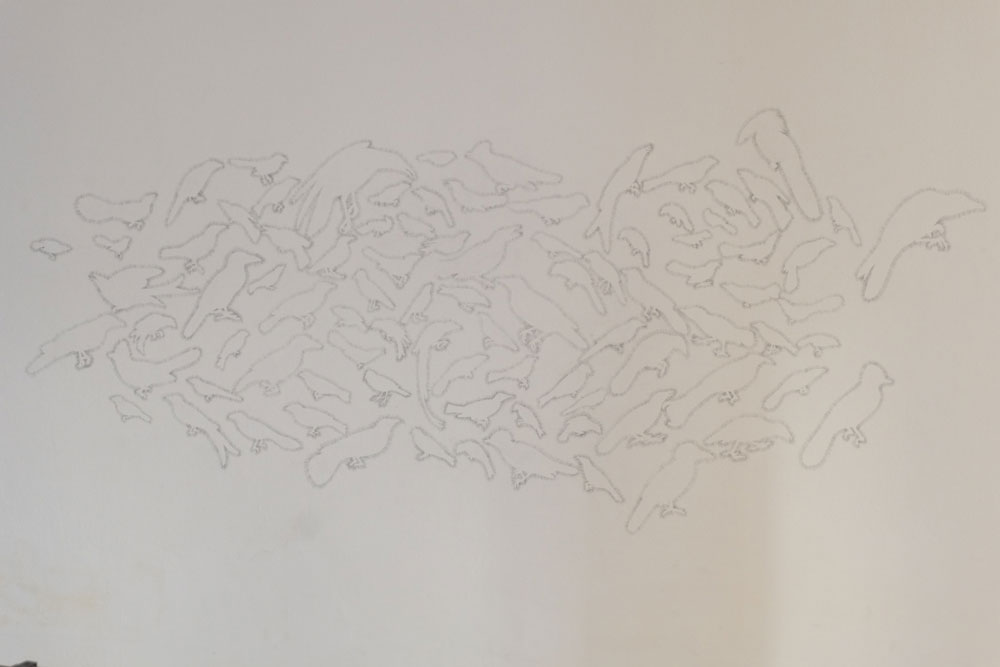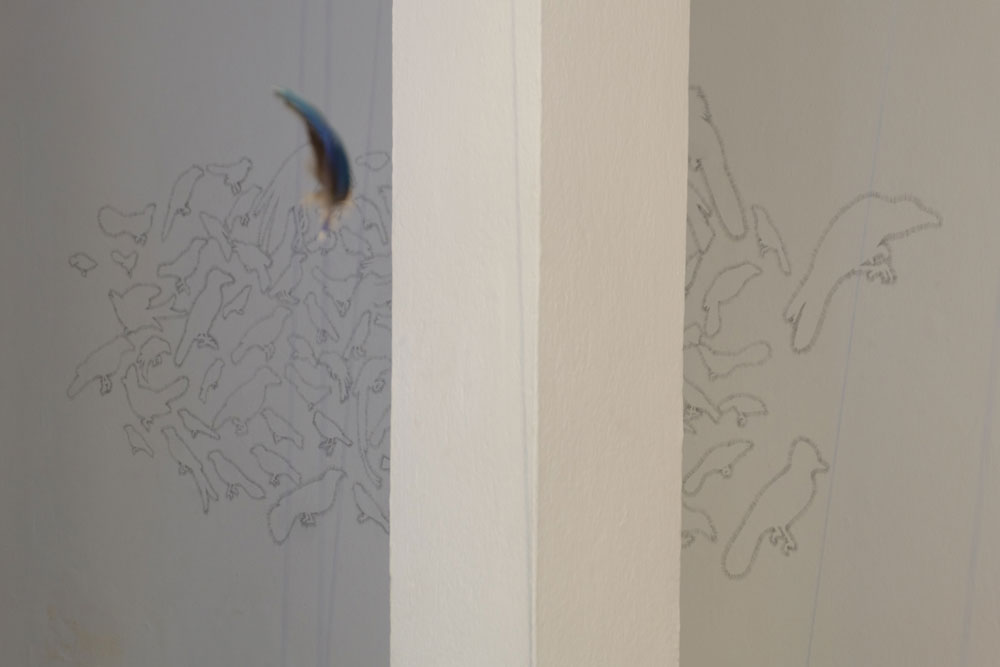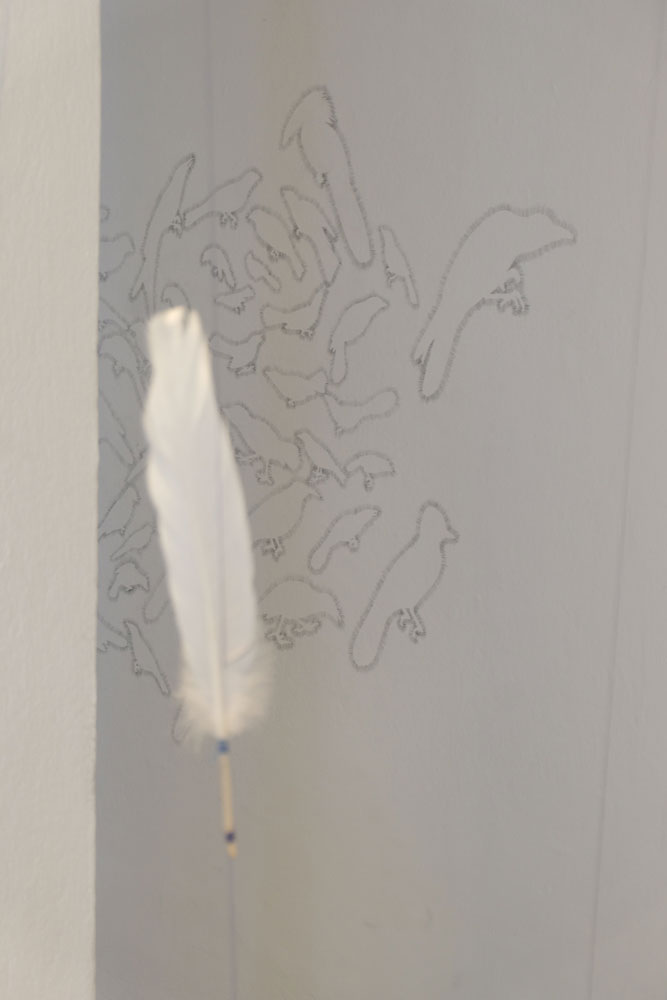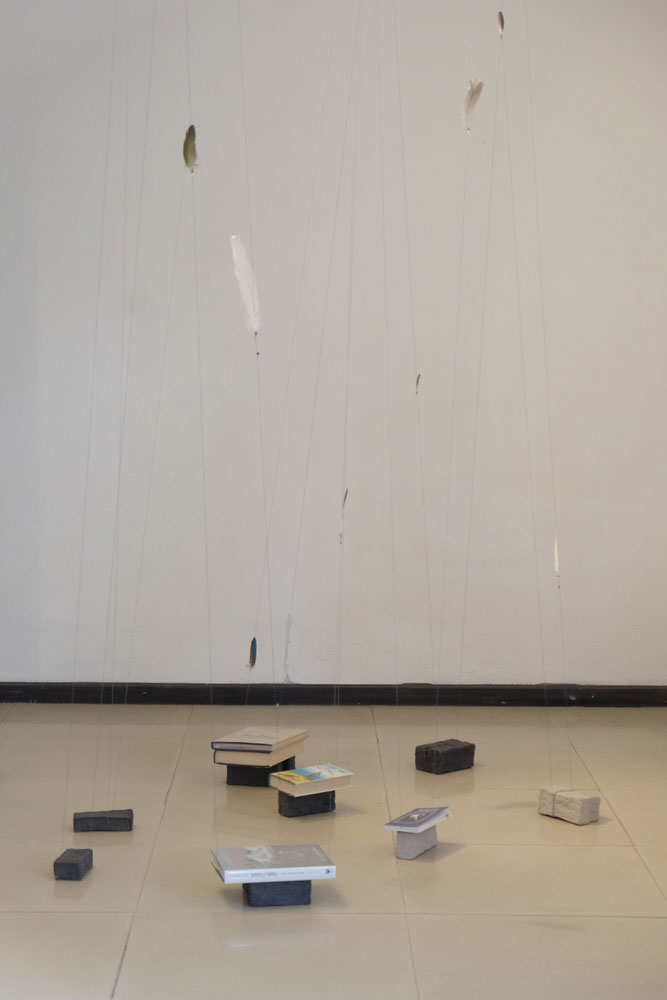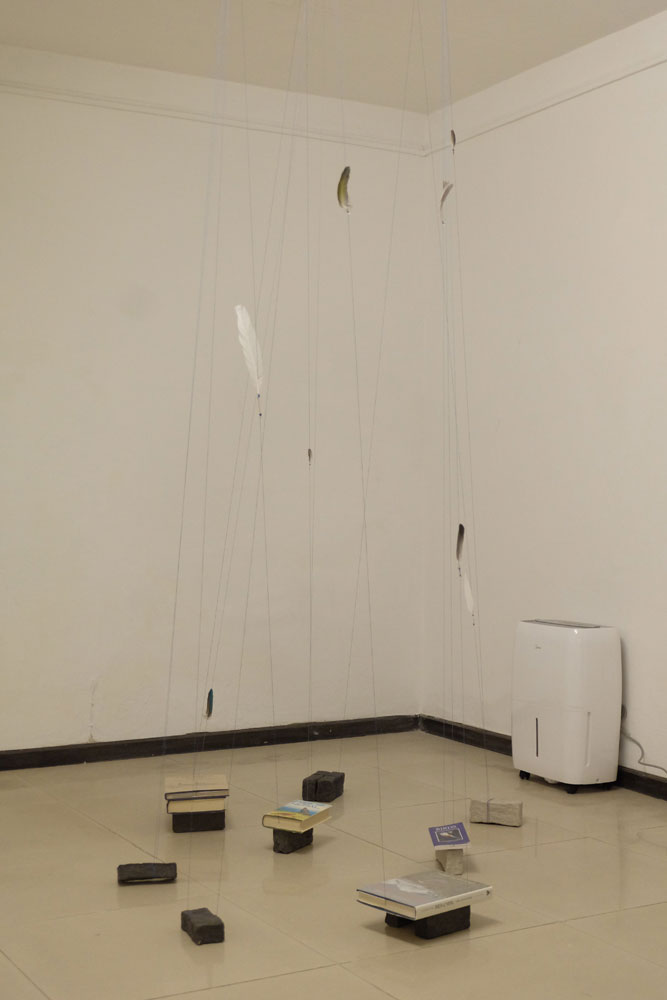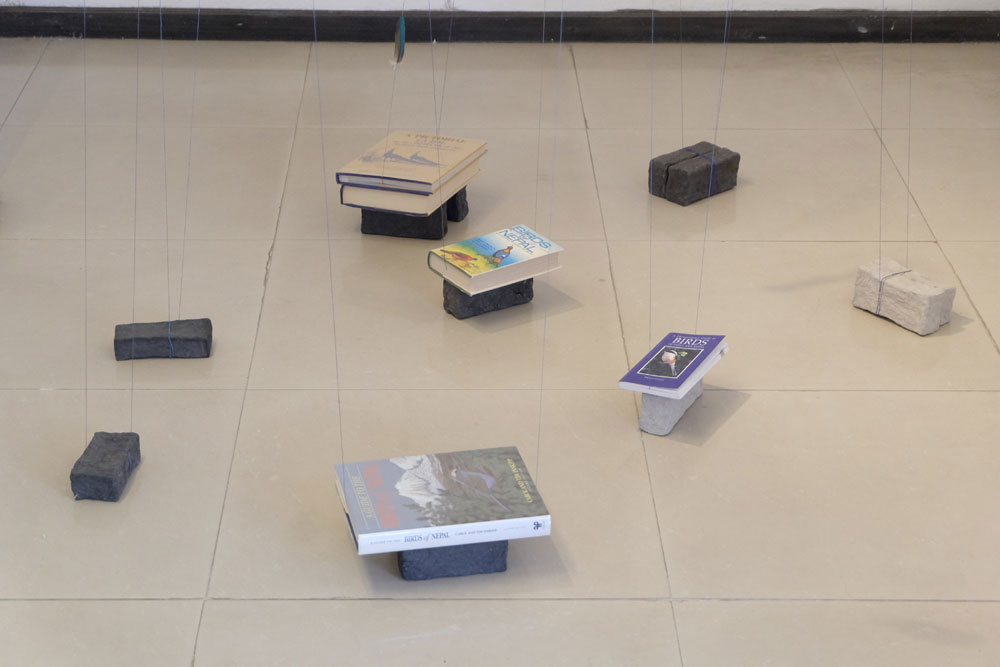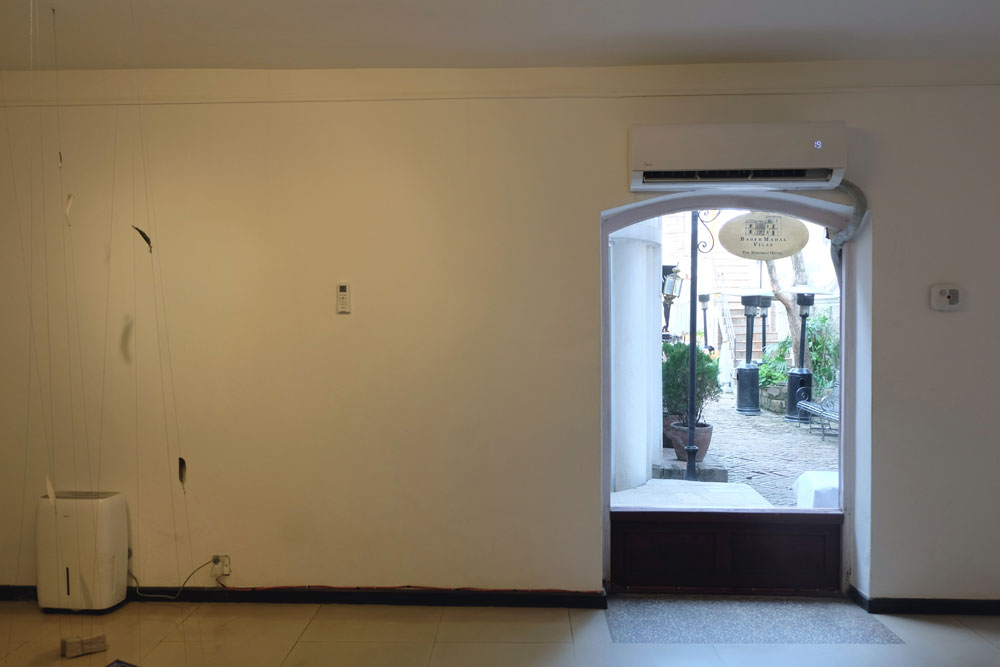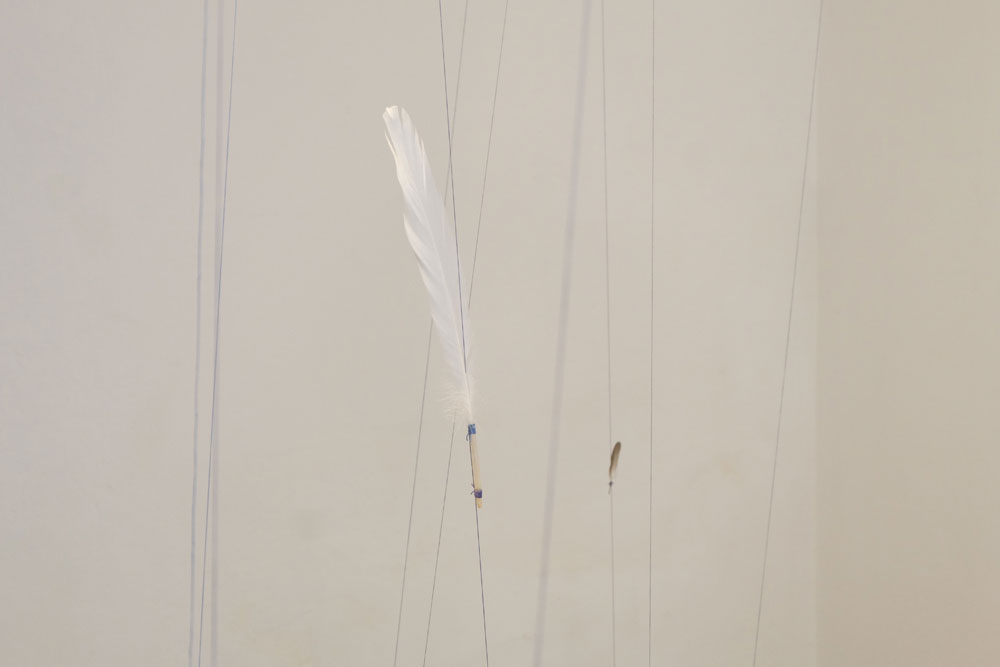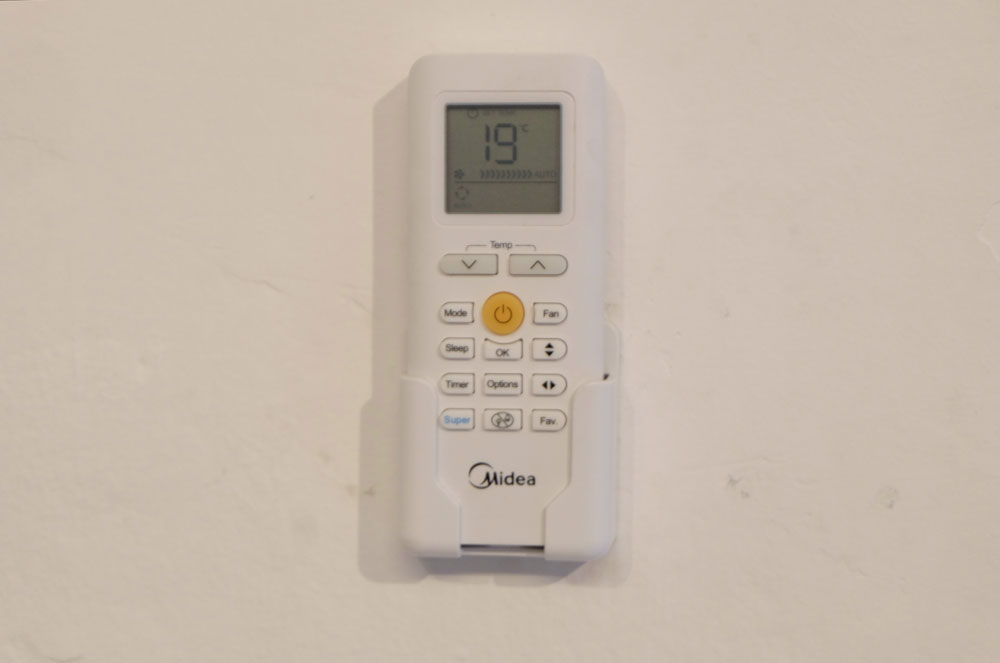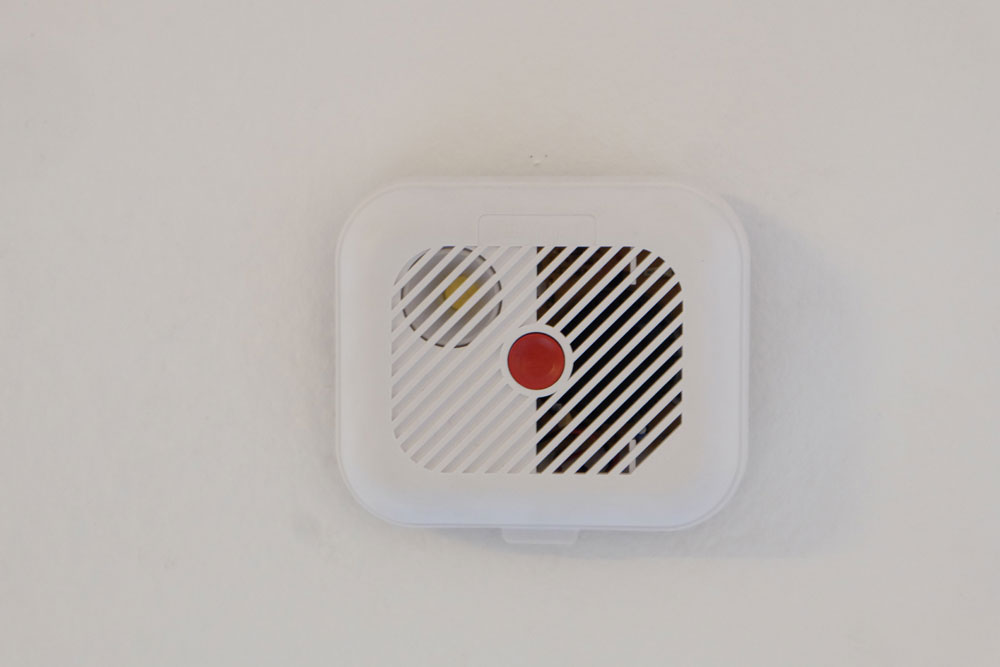 also:
as told to Jo-ey Tang 500 words on artforum.com
Andrea Hart on the blog of the NHM Flying home: a volume of watercolours and its rather special 4,500 mile journey